The Hip Joint
The hip joint is a ball and socket joint. The femoral head (ball) sits in the acetabulum (socket). Underneath the femoral head lies the femoral neck. Two prominences in the upper part of the femur, the greater trochanter and the lesser trochanter, allow the attachment of muscles onto the bone.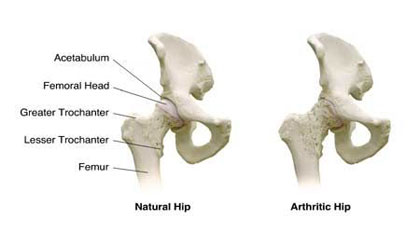 The joint surfaces are covered by several millimetres of articular cartilage, which can be seen as a gap between the bones on the following hip X-ray.
The Hip joint is enveloped by thick ligaments binding the femur and acetabulum together. At the front the ligaments extend down on the line between the greater and leser trochanter (intertrochanteric line) and at the back of the hip the ligaments insert much higher up on to the femoral neck.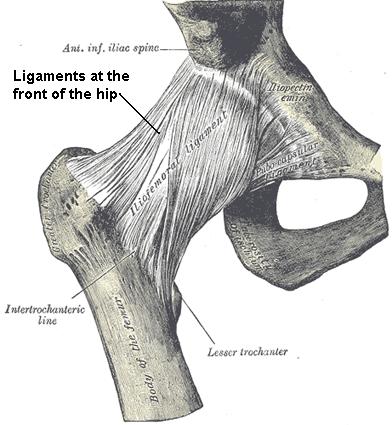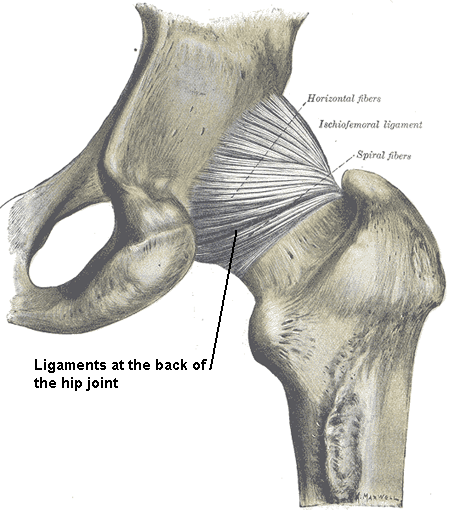 The hip socket is deepened by a thick rim of fibrocartilage that runs around the lip of the acetabulum. This lip is called the acetabular labrum (shown in blue on the image below) and can be a source of pain in patients with a labral tear.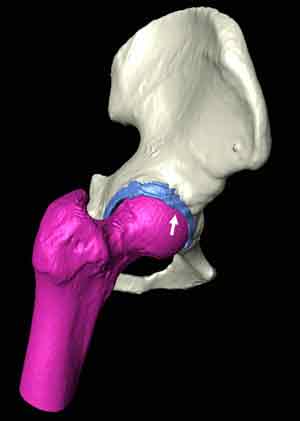 The head of the femur is connected to the acetabulum by an internal ligament (ligamentum teres) which is probably more important as a blood supply to the femoral head during growth.