Indian Orthopaedic Association 57th Annual Conference 2012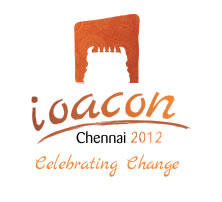 Mr. Martyn Porter attended the 57th Annual Indian Orthopaedic Association annual conference (ioacon) in Chennai 12-16th December 2012 as part of the International Faculty.
Over the course of the 4 day event, Martyn presented a series of lectures and took part in various discussions with other important representatives in the field of Orthopaedic surgery.
Martyn chaired a symposium entitled 'The Cemented Hip-Circa 2012' . The symposium consisted of several lectures from guest lecturers regarding current issues of cemented total hip replacements. On the second day he gave lectures upon ' The use and abuse of National Joint Registries', 'Registry Information from the U.K' and attended as a panelist in discussion on ' Total Hip Replacements in young patients- scope, options and concerns'.
The event was a great success and Martyn would like to thank the Indian Orthopaedic Association for their hospitality.
The full programme of the conference can be found here