Revision knee replacement for aseptic loosening
This 76 year old lady presented to us having had both her knees replaced 10 and 12 years ago. The knees had functioned well until about 2 years ago when she developed increasing pain and feelings of instability in both knees, particularly worse on the right side (the older knee). She underwent revision total knee replacement and was delighted with the results. She felt the pain in the knee had gone as soon as she woke from surgery and that the knee immediately felt more stable. (Oxford knee score before surgery 42, after surgery 21).
Pre-operative X-ray(AP view)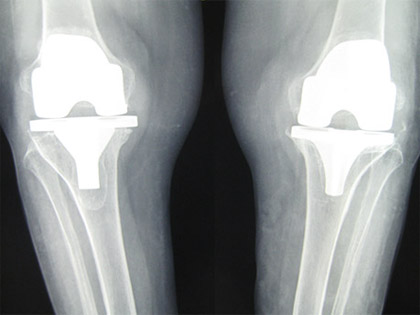 Pre-operative X-ray(Lateral view)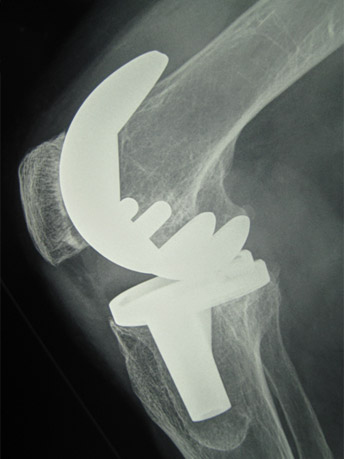 Post-operative X-ray (AP view)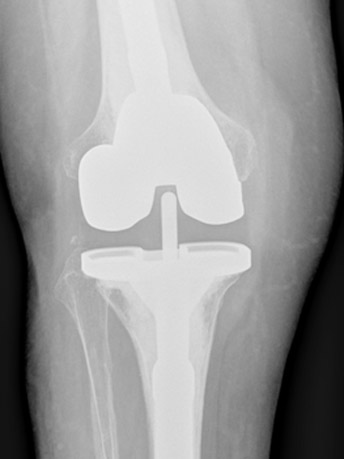 Post-operative X-ray (Lateral view)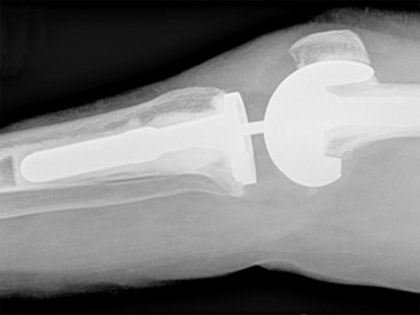 Related Articles
Knee revision
The mechanisms of failure of knee are fairly similar although obviously not identical to ...


11/10/2012 16:40:06


Read more...


Knee Wear
Wear is a function of loss of the polyethylene on the tibial side and in the same way as t...


15/12/2011 16:08:14


Read more...


Total knee replacement
In many regards the operation of total knee replacement has lagged behind that of total h...


16/06/2008 17:09:23


Read more...


Peri-prosthetic fractures
Peri-prosthetic fractures can occur around the knee just as they can around the hip. ...


16/06/2008 17:08:41


Read more...


Loosening
Loosening can occur as a result of the wear process of polyethylene or just the mechanical...


16/06/2008 17:08:24


Read more...


Deep infection
The principles of dealing with deep infection of the knee are very similar to that of the...


16/06/2008 17:08:02


Read more...