Revision Hip for aseptic loosening of stem and socket
This 65 year old man developed increasing pin and difficulty weightbearing on his left hip which had been replaced 12 years previously. The X-rays showed looseing of the stem and the socket. There was no suggestion of infection. The hip was revised using an uncemented stem and impaction grafting with a cemented socket.
Pre-operative X-ray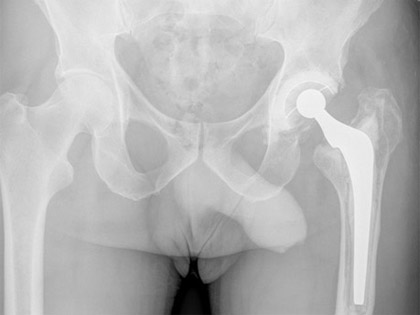 Post-operative X-ray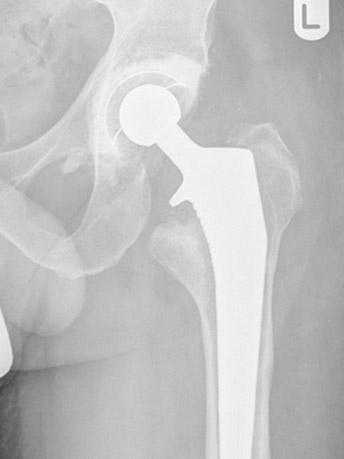 Related Articles
Hip revision
A joint replacement is a mechanical device and like any mechanical device there is always...


11/10/2012 16:15:44


Read more...


Hip Wear
Wear occurs as a result of the movement of the femoral head against the polyethylene and v...


17/06/2008 12:39:21


Read more...


Loosening
The implant is fixed to the bone either with bone cement or by biological fixation but the...


16/06/2008 17:02:02


Read more...


Fracture
Occasionally a fracture may occur around the prosthesis as a result of a severe trauma su...


16/06/2008 17:01:39


Read more...


Dislocation
Dislocation is a process where the ball joint comes out of the socket. It is more l...


16/06/2008 17:01:20


Read more...


Revision hip with structural bone grafting
This 51 year old lady had three previous revisions of her left total hip replacement. The ...


16/06/2008 16:40:26


Read more...